Her Majesty Queen Elizabeth II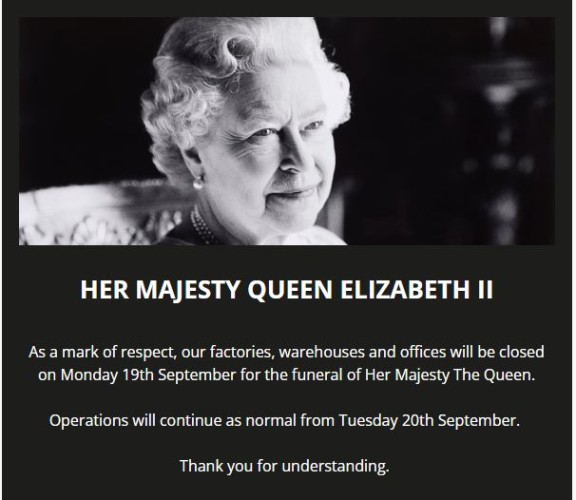 We extend our heartfelt condolences to the Royal family…
We are deeply saddened by the passing of her Majesty, The Queen. She faithfully served the nation and Commonwealth in a remarkable reign that spanned 70 years, dedicating her life to the service of her country.
We extend our heartfelt condolences to the Royal family and join the country in paying tribute to our longest serving Monarch, Queen Elizabeth II.
Following the subsequent announcement by King Charles III that the date of her funeral will be a national bank holiday, we would like to confirm that Globe Heat Treatment Services Ltd will be closed on Monday 19th September to allow our staff to pay their respects.

Units 3-5 & 7 Venture Works
Charleywood Road,
Knowsley Industrial Park North
Merseyside, L33 7SG, UK
T. enq@globeheat.com⁠⁠⁠⁠⁠⁠⁠