Service: In-House Furnace Facility
We have an in-house furnace measuring 2.2m x 2.2m x 1.5m which can hold fabrications weighing up to two tonnes.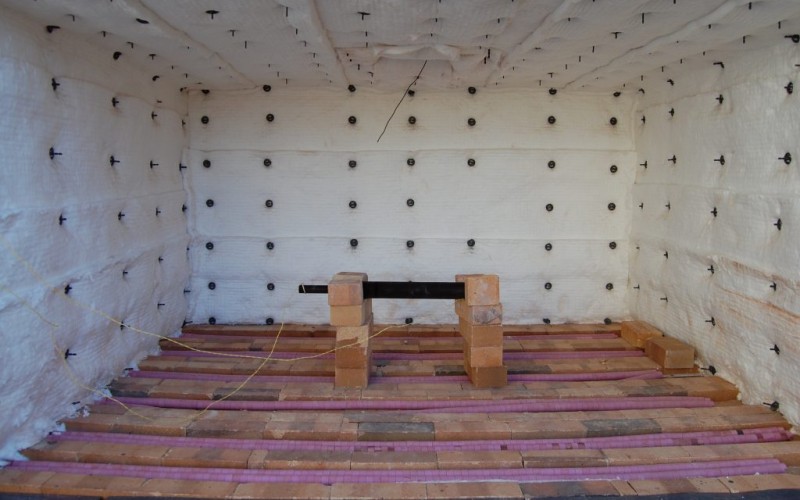 In-House Furnace Facility
We perform the heat treatment process in this furnace and in most cases can carry out the procedure during one day and have the fabrications ready for collection the following day. Full paperwork including a plotted graph showing the heat treatment cycle would be provided.
Should you require a quotation for use of the in house furnace for your fabrications to be heat treated please contact us with the full specification for your job requirements, including the size of the fabrication, heating rate, hold temperature, time in soak and cooling rate.
For fabrications not suitable for the furnace we can perform local heat treatment in house, again contact us with full details for a quote on this procedure.
To make a furnace booking please call us on 0151 548 5281 or contact us with your requirements and chosen date.

Units 3-5 & 7 Venture Works
Charleywood Road,
Knowsley Industrial Park North
Merseyside, L33 7SG, UK
T. enq@globeheat.com⁠⁠⁠⁠⁠⁠⁠